Home > Store > Design > Voices That Matter
Content Strategy for the Web
Published Aug 12, 2009 by New Riders. Part of the Voices That Matter series.

Copyright 2010
Pages: 192
Edition: 1st

Book
ISBN-10: 0-321-62006-2
ISBN-13: 978-0-321-62006-4
eBook (Adobe DRM)
ISBN-10: 0-321-64873-0
ISBN-13: 978-0-321-64873-0
Register your product to gain access to bonus material or receive a coupon.
Product Author Bios
Kristina Halvorson is the founder and president of Brain Traffic, a nationally-renowned agency specializing in content strategy and writing for the web.

Widely recognized as one of the country's leading content strategists, Kristina speaks regularly to audiences around the world about how to deliver useful, usable content online, where and when your customers need it most. She has led content projects for hundreds of websites across dozens of industries. Her presentations about web content are consistently given top ratings at conferences and by clients alike.

In 2009, Kristina curated the first Content Strategy Consortium to facilitate a national dialogue about this emerging discipline. She lives in St. Paul, Minnesota with her husband and two children.
Audio
Listen to our publisher's interview with Kristina Halvorson.
Video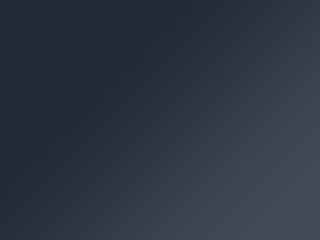 You need to upgrade your Flash Player. You need version 9 or above to view this video. You may download it here. You may also see this message if you have JavaScript turned off. If this is the case, please enable JavaScript and reload the page.
If your website content is out of date, off-brand, and out of control, you're missing a huge opportunity to engage, convert, and retain customers online. Redesigning your home page won't help. Investing in a new content management system won't fix it, either. So, where do you start?

Without meaningful content, your website isn't worth much to your key audiences. But creating (and caring for) "meaningful" content is far more complicated than we're often willing to acknowledge. Content Strategy for the Web explains how to create and deliver useful, usable content for your online audiences, when and where they need it most. It also shares content best practices so you can get your next website redesign right, on time and on budget. For the first time, you'll:


See content strategy (and its business value) explained in plain language
Find out why so many web projects implode in the content development phase ... and how to avoid the associated, unnecessary costs and delays
Learn how to audit and analyze your content
Make smarter, achievable decisions about which content to create and how
Find out how to maintain consistent, accurate, compelling content over time
Get solid, practical advice on staffing for content-related roles and responsibilities
Customer Reviews
79 of 85 people found the following review helpful
A solid book for content strategy NOT content creation
,
February 25, 2010
This review is from:

Content Strategy for the Web (Paperback)
First, while it may sound obvious, let me state that this book is primarily about content strategy; it is not a user's guide to developing quality Web content. I believe a few other reviews have misrepresented this book, so please consider this before purchasing.
With that said, the book gives a very effective in-depth look at content strategy (or the lack thereof) for large corporations. However, there is quite a bit of repetition throughout the book, particularly in the beginning of each chapter. Halvorson also gives off a bit of a condescending tone in some of her writing, which can be a distraction.
The book is really aimed toward an audience that is already aware of how to develop good Web content but needs assistance building a strategic plan to implement it. By far, the best chapter is Audit (4) which goes into great detail on how to audit your site's current content.
The book is worth reading -- especially if you are in a large corporate...
Read more
21 of 23 people found the following review helpful
A remarkably compact and effective overview
,
October 17, 2009
This review is from:

Content Strategy for the Web (Paperback)
As a content strategist with 15 years of experience, for multinationals and smaller, national clients, I can say that every word in this compact, straightfoward guide rings true with my professional practice. Ms. Halvorson's ability to break the horribly messy world of global web content into its component parts, to present it in a concise, and yet personal and pleasant way, is nothing short of remarkable. If you are an editor, strategist, or another kind of content specialist, you can quickly gain an understanding of which processes, tools and knowledge are needed in every phase of planning, creating and governing content. If you are an executive or other person in charge of a web presence, this book will enable you to start gaining control of your content and making sure it's the best it can be. It will also give you the basis to make a case for content within your organization. Most organizations today are dominated by IT and visual design, with little or no expertise in the area...
Read more
17 of 18 people found the following review helpful
I always knew Content was God, but this book puts a lot of structure and process around content, its creation and management. The author keeps the focus on strategy and doesn't deviate.
If I had to abbreviate the learnings in this book, it would be:
Content strategy process
1. Audit :
Content Inventory: Title, URL, content
What content do you have? (Text, PDF, Video, Audio, Forms)
How is the content organized? (break it into sections, what does each section have)
Who creates the content?
Where does the content live?
Qualitative audit : Is content accurate, useful, well written, user friendly, used by audience
2. Creation:
What content to be created,
Why
Where will it come from
How will it be structured
Who will write it
3. Delivery:
Who will review, edit, approve, load
How...
Read more
Share your thoughts with other customers:
›
See all 47 customer reviews...

Buy
eBook (Adobe DRM)  $23.99  $19.19

This eBook requires the free Adobe® Digital Editions software.
Before downloading this DRM-encrypted PDF, be sure to:
Install the free Adobe Digital Editions software on your machine. Adobe Digital Editions only works on Macintosh and Windows, and requires the Adobe Flash Player. Please see the official system requirements.
Authorize your copy of Adobe Digital Editions using your Adobe ID. If you don't already have an Adobe ID, you can create one here.
Purchase Reward: 15 Day Trial to Creative Edge
By completing any purchase on Peachpit, you become eligible to try out
Creative Edge
free for 15 days.
Get unlimited online access to thousands of training resources on creative topics. You will also get a discounted rate of just $17.99/month if you decide to continue with a paid subscription.
Other Things You Might Like

By Stephen Hay
Apr 9, 2013