Sports Photography FuelTip for Experienced Photographers: Photographing Rock Climbers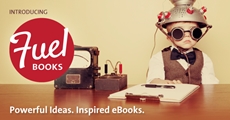 From the book
Before I was a photographer, I was a climber. My climbing obsession started on the sandstone spires of Garden of the Gods in Colorado. My brother tied me to the end of a rope and said, "You lead." I was hooked. Climbing became my sole focus for many years after college. I lived in the back of my truck and traveled across the country, climbing, guiding clients, and having memorable adventures. I always had my camera in hand, documenting remote expeditions into the mountains. Later, my passion changed from wanting to climb myself to capturing the activity on film. I realized I needed to share my passion for climbing and the environment with others (FIGURE 6.14).
Photographing rock climbing takes things up a notch, both in the technical aspect and the risk. Fifth-class climbing, where climbers use ropes and place protection to lead a route, is a serious endeavor. As a photographer, your safety and that of the other climbers can rest entirely on your shoulders. Imagine dropping a lens or even a small flash card. If you're shooting from above at climbers below you, one small item dropped becomes a missile that can distract or even knock a climber off the route (FIGURE 6.15). Be careful!
Can you still create decent rock-climbing images if you're not a climber? Absolutely! As with any sport, the more you know about it, the more you'll be able to anticipate the action. But photographing rock climbing doesn't always mean hanging off ropes above the climber.
One low-risk climbing activity that photographs well is bouldering. Bouldering involves climbing on boulders and rocks close to the ground with no ropes or belayers. This means you can photograph from the ground level, or scramble on top of an easy rock to shoot down (FIGURE 6.16). Since you're photographing on the ground, bouldering offers easy options to use flash. Just put up your strobes on light stands as you would on a normal photo shoot.
360-degree shooting
Bouldering also allows you to get really close to your subject. My approach to photographing bouldering is the "360-degree method." When I teach photo workshops, I often ask the participants how many of their photos they take while standing up, holding the camera at eye level? Perhaps 70 percent, 80 percent, maybe even 90 percent? Boring! The whole world can grab a camera, point, and shoot. This is your moment to show the world your creativity. Get down in the dirt, climb up on the rock, or put the camera right on the climber's hand. Let your creativity shine!
The 360-degree method is my way of reminding me that I need to cover every angle of the activity. It's very easy, as a photographer, to become complacent and stand in the same spot for an entire shoot. Since bouldering is done close to the ground, it lets me maneuver all around my subject. I experiment with shallow depth of field, focusing on the climber's hand for one shot, and in the next shot focusing on the hold they're trying to grab. I lie on the ground below the climber and grab a wide-angle shot at their foot on a small hold.
I also like to capture climber's chalk as the climber's hand hits a hold. To do this, focus on the hold, then have the climber chalk up and slap the hold. You should end up with a puff of white powder in your shot. The climber is near the ground, so explore all the angles. And if a roped team is just starting a climb, then photograph them from all angles as well (FIGURE 6.17).
Bounce flash
When most photographers think about bounce flash, they think of a white ceiling in a small room. But photographing bouldering offers a great chance to use bounce flash. Adding a little bounced light can turn silhouettes into colorful images, or just add a little catch light into the climbers' eyes.
Here is the technique I use to bounce flash for bouldering images, and all it takes is a reflector, speedlight, and TTL flash cord. Start by attaching the dedicated TTL flash cable to the camera hot shoe and flash. I use a Nikon SC28 cord, which gives me 9 feet of cable to use, more than enough for most of my shots. If I need more room, I can tether a second SC28 cable to the first one, giving me 18 feet of distance between camera and flash.
Next, open up your collapsible reflector. I like to use a Lastolite TriGrip reflector. These reflectors have a handle and allow easy, one-hand maneuvering. If I want to add a warm glow to the shot, I use soft gold as the reflector surface. If a neutral tone is better, then I choose white. I aim the flash at the reflector, bouncing the light back onto the climber. Since the reflector is a large surface, the light reflected on the climber is very soft (FIGURE 6.18).
It's easier to have an assistant or another climber hold the reflector and flash so you can concentrate on your angle. The real question, when using this technique, is what flash-to-ambient-light ratio to choose. Since the flash is attached to a dedicated TTL cable, the camera will still evaluate output in TTL mode. I shoot in a balanced fill flash mode, which generally puts me pretty close to the right exposure for both flash and ambient light right at the start. If I want an almost imperceptible flash for just a touch of highlights, I lower the speedlight output around 1–2 stops to get just the right blend of flash and ambient light.
On a rope
Most climbing photographers know that butt shots are not a good idea. Sometimes, shooting climbers from below works fine, especially if you're far enough away from the cliff. But shooting with a telephoto lens right up at a rock climber from below gives you not only a butt shot, but a tight butt shot—not good. Time to grab your climbing gear and get on a rope above the climber.
Photographing climbers from above gives you a front-row seat to the tension climbers exhibit while rock climbing. Gripping expressions and long reaches will give the viewer sweaty palms. When I shoot while anchored to a rope above climbers, I streamline everything I need to do with my cameras. Dropping anything on climbers below is unacceptable. I often carry two camera bodies with me, one with a 17–35mm lens attached, the other with a 70–200mm. This allows both close-up, wide-angle images and telephoto shots from farther away. Photographing down a crack at a climber is a great telephoto image. Another lightweight option would be using one camera body with a 24–120mm or 28–135mm lens. Make sure your camera straps are secured and the cameras are around your neck or clipped into your body using locking carabiners. I use high-capacity SanDisk 16 and 32 MB flash cards to eliminate having to switch cards during a shoot. If you're on a big wall climb for multiple days, then try to do any lens or flash card switching at a belay ledge. This way, if you do drop something, it probably won't go far.
TTL flash can also be used while photographing from a rope. Generally, the best option is for the flash to be on camera and used in fill flash mode. This will add a pop of light to the climber and blend well with the surrounding rock. If you're shooting on an overcast day, then fill flash really helps. Just be careful not to bang your flash and snap it right off. If you need more light, then it's time to bring out the big guns (FIGURE 6.19).
6.19 Adding fill flash will improve color in your image, as in this shot, taken climbing on the Poudre Canyon wall in Colorado.
The big guns
I'll admit it: I'm addicted to big strobes. My friend and lighting guru, Mark Astmann at Manfrotto, calls me a flashaholic. Adding your own light to a scene gives you a whole new set of creative options. But how can you add big strobes to a rock-climbing image? If you're high on a route, then you're better off using speedlights. But if you're on a one-pitch climb (a "pitch" refers to a rope length, or around 165 feet), then you have big light options.
First, you need a battery-powered strobe system to use at the crag. I use my Elinchrom Rangers and Quadras (as described in Chapter 4), which give me plenty of power to light a shot. Since the Rangers are 1100 watts and heavier, I use these on the ground to shoot light at climbers on a route. I use sports reflectors on the flash head to project the light even farther. Often, using just one light will add lot of drama to a shot.
My favorite time to shoot big strobes is at twilight. The sky is usually deep blue and purple, and the beam of flash hitting a climber is very striking. I use the Elinchrom Skyport system to trigger the flashes from a distance. The beauty of Skyports is that not only do they trigger flashes a long way away, but you can also control flash output right at the camera by using the Skyport output buttons.
Although the Rangers have more power, the Quadras are smaller and lighter, and thus offer more portability. The Quadras have really liberated my rock-climbing flash photography (FIGURE 6.20). I can carry them farther into the backcountry, and place them in precarious positions. Using tall light stands, I use the Quadras for a cross-lighting shot.
6.20 Lightweight flash packs such as the Elinchrom Quadra offer exciting new possibilities for photographing rock climbing.
The Quadra cross light
One challenging aspect of lighting rock climbers is getting the lights into position to create an edgy shot. You can do only so much with lights when you're shooting up from the ground at a climber. The next step is getting the lights right near the climber so you can really create some dramatic lighting, and one of my favorite techniques is cross lighting.
Cross lighting involves positioning two lights across from one another with your subject in the middle. My main light is generally a small softbox, and my kicker (accent) light is a flash head that's shot through a sports reflector. This cross-lighting setup gives you very dramatic lighting, and you can underexpose the daylight for even more effect.
To position the lights near the climber, I use Manfrotto 269HDBU super-high stands. These stands are very durable and extend to 24 feet, which is plenty of distance off the ground to capture a climber on a route. I use climber's webbing and a locking carabiner to attach the pack to the metal bracket at the top of the stand. These stands have a leveling leg that moves independently of the other legs, which is very handy for working on uneven terrain.
Finally, I add sandbags to the base and send up the lights on either side of the climber. I've used this setup in a slight breeze, and the stands are rock solid. Since the Quadras have built-in Skyport receivers, I can trigger and control output from the Skyport transmitter on my camera.
Once the lights are set up, I ascend a rope to get above the climber for the shot. If possible, I have the climber repeat the section that the lights are set up to illuminate. This cross-lighting approach takes coordination with your climbers—unlike the typical available light-shooting method, where the climbers move at their own pace. But the results are worth the effort (FIGURE 6.21).